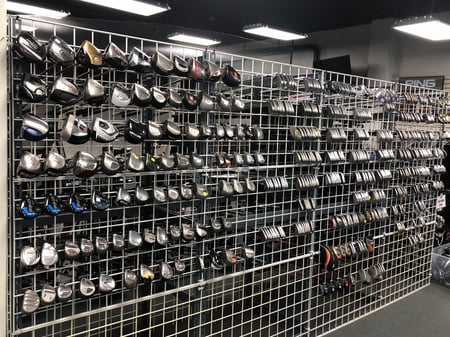 Yes! We sell preowned/used golf clubs!
Not sure what to do with your old golf equipment? Trade them in & receive store credit towards your purchase of new/used clubs, golf balls, golf bags, golf apparel, golf shoes, repair shop services, & more! Our preowned golf club selection is one of the largest in the area with new inventory added daily.

We use the PGA TOUR GUIDE for trade-in values. However, we pride ourselves in giving out the highest payout values in the industry. Contact us today for additional details!

Added ParWest Golf perk: Are you trading used clubs in towards a custom order? Keep & play your old clubs until your new ones arrive!
Click Here to Find Your Club's Value